Building A Brighter Future Together!
Jonesville 2023 Safety & Improvement Bond
Jonesville Community Schools has the opportunity to vote for a bond extension with a 0-millage increase November 7, 2023, that will focus on safety and security, ADA upgrades, building efficiencies and other updates to our schools' learning environment.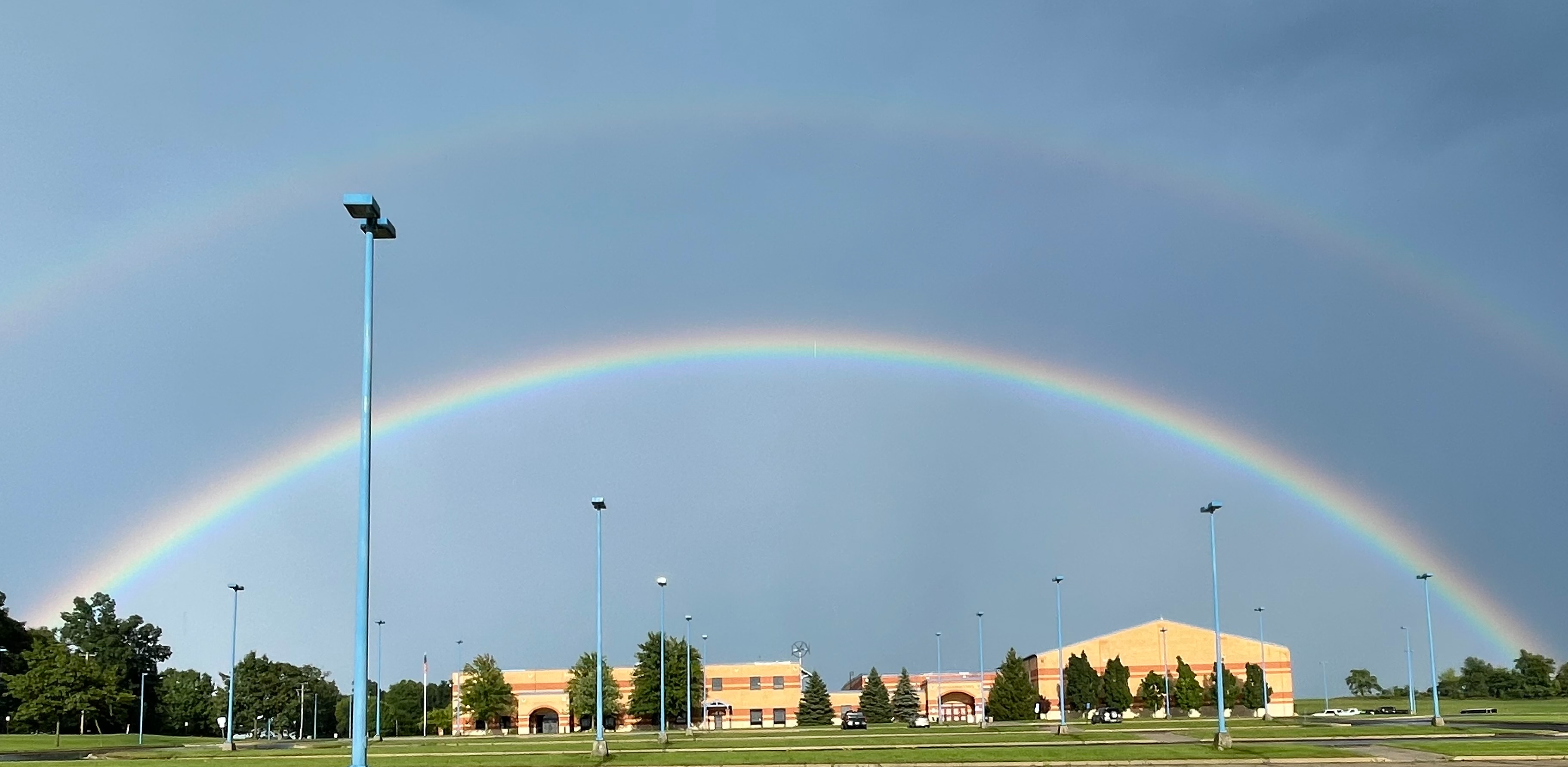 What Projects Will Be Completed?
Williams Elementary School
Safe and secure entryway

Full roof replacement

Updated playground equipment

New flooring throughout the building

Renovate bathroom outside cafeteria

Cabinets and sink replacements in Kindergarten classrooms

Replacement of exterior doors and hardware

Critical sidewalk replacement and repairs

Emergency Power
Jonesville Middle School
Safe and secure entryway

New hallway and gym lockers

New cabinetry and science lab

Cabinetry (general classroom)

New boilers and pumps

Bathroom renovations
Jonesville High School
HVAC controls

Roofing repairs

chiller replacement

Eight-lane track complex with restroom and storage/ticket buildings

Exterior wall cracks repair

Interior walls (business ed) repair
Facilities
New classroom and office furniture

New teaching technology (all schools)

Existing football field renovations (new bleachers, barrier free access and handicap parking, electric service, new lighting)

Multipurpose building (concessions, locker room, storage, restrooms) at football field
Here is the ballot language that will be released soon. You will see that it shows that a 0 mill increase so there is no increase to your current tax rate. It shows what the money will go towards. The second chart shows what happens to the mill rate over the course of the bond. The orange represents the old debt to be paid off. This will have to be paid off whether the bond passes or not. You will notice there is a huge drop off in 2035 to 2.45.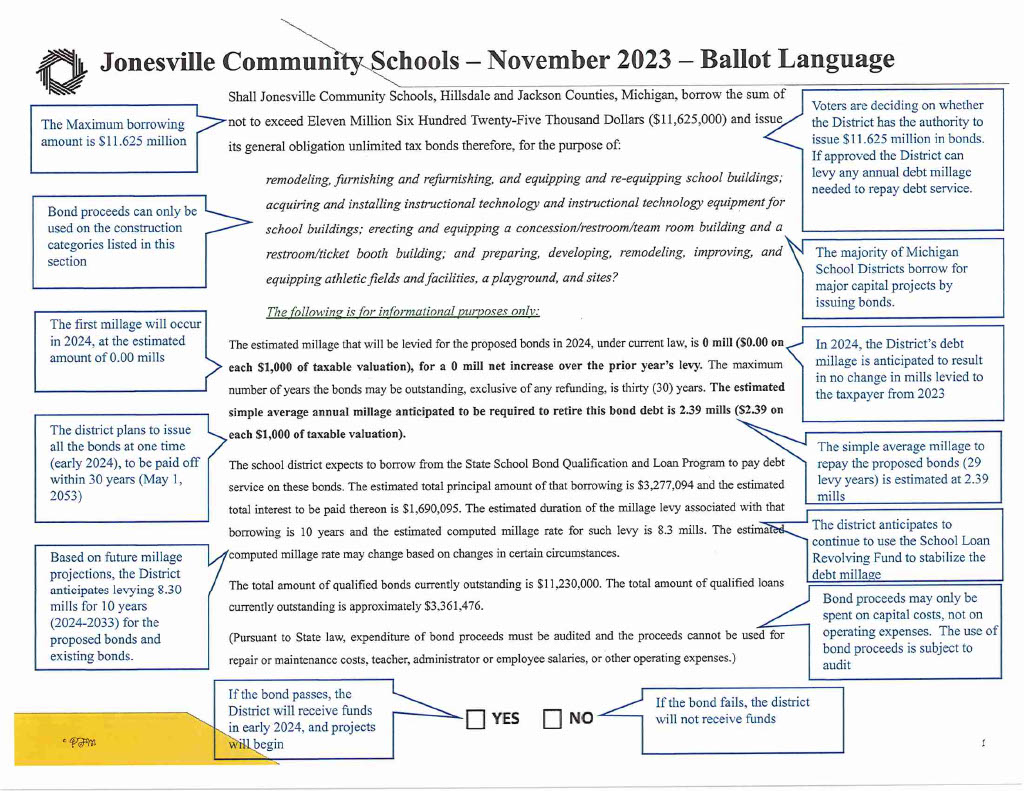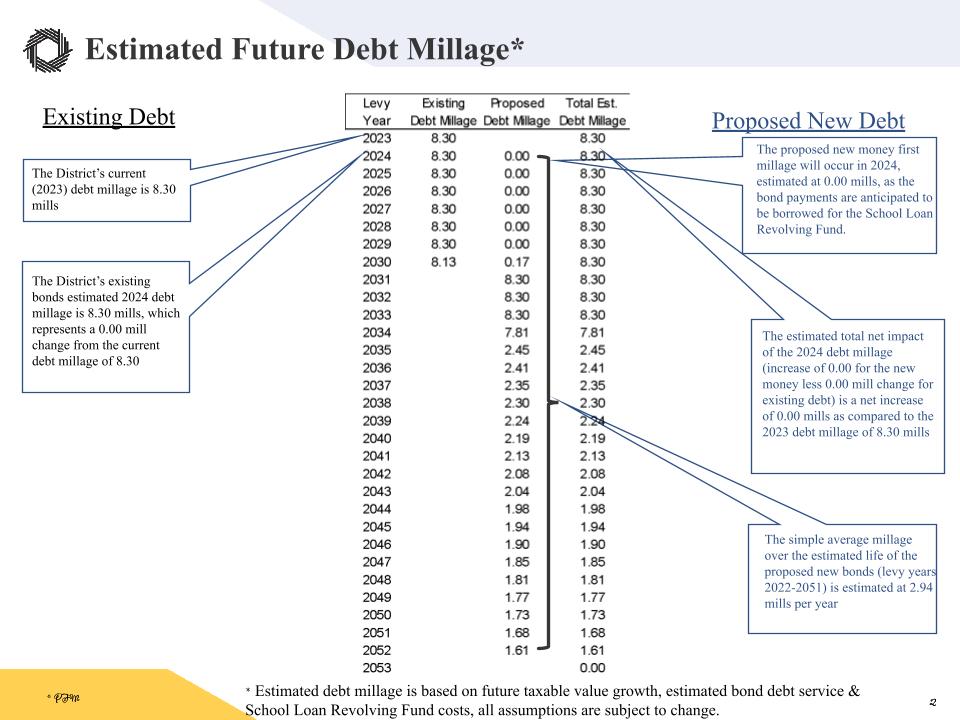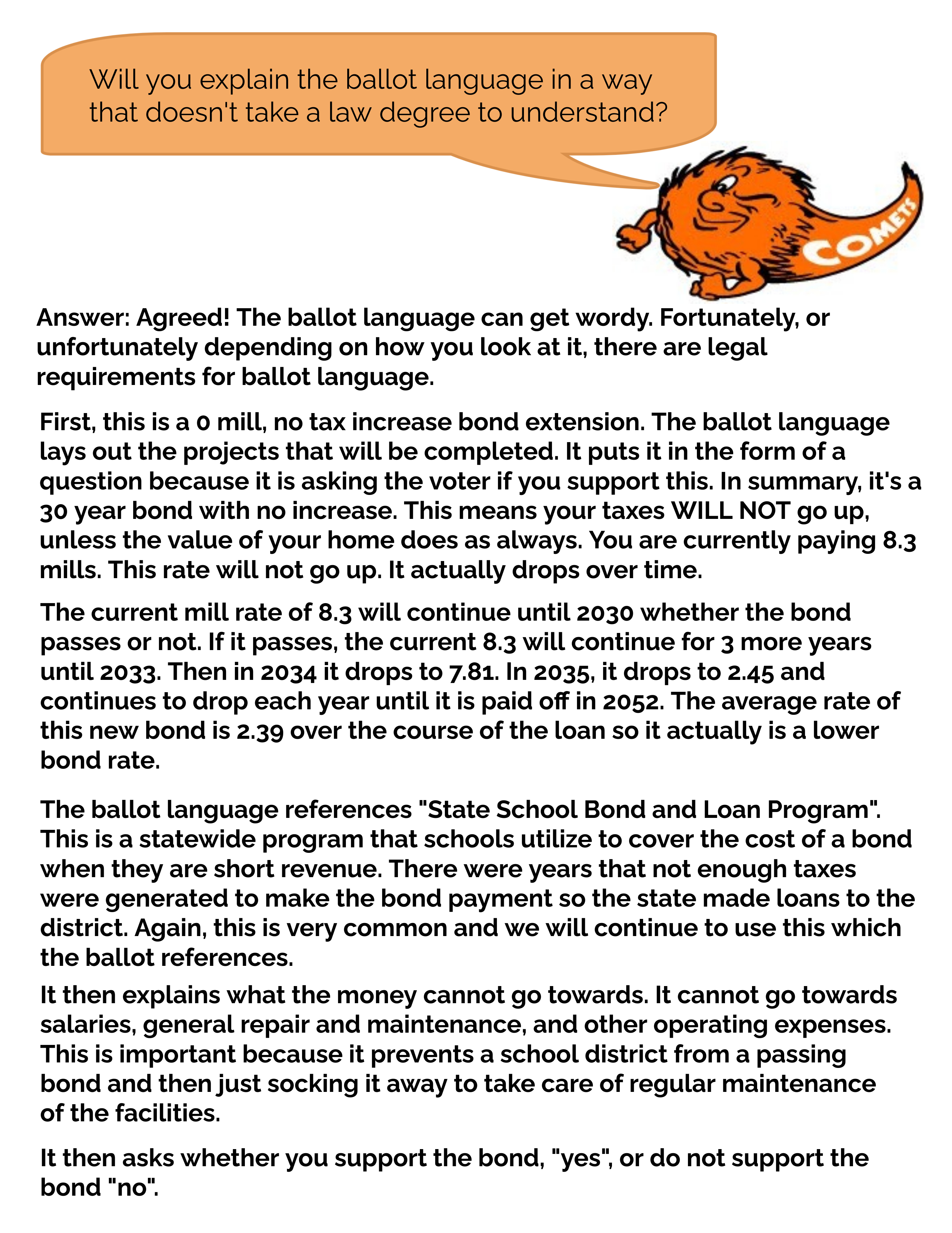 Learn More About The Bond